We are a Europe-based esports production house and tournament organizer. We may be small, but our expertise and impact on the scene and community is substantial.
EsportsAnchor is two individuals with a combined 15 years of experience in the esports industry. We have successfully organized and broadcasted tournaments and leagues that have received widespread recognition and positive feedback.
From grassroots tournaments to premier leagues, we are able to tackle about any format. With well thought out tournament formats and pristine broadcasts fine-tuned to the specific game and community's needs.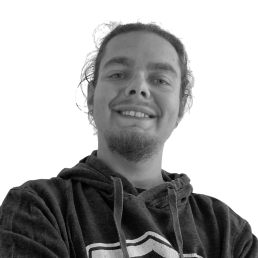 Djawi "Unovy" de Boer
Djawi has been at the lead when it comes to tournament operations and broadcast production since the founding of EsportsAnchor. Revolutionizing remote broadcasts pre-pandemic, and being able to visualize tournament formats quickly. Bringing in expertise from various backgrounds in broadcast production, esports management, IT and graphics design.
Samir "Snufflebox" Homan
Loved by any community, Samir is the man at the junction of community and esports. Community management is his feat, with many other skills coming along handy such as league coordination, video editing and in-game observing. Always being able to adapt into many roles necessary.
WE'VE ALREADY HAD THE PLEASURE TO WORK WITH...
"We collaborate with you, the community, and partners to create the best tournament and broadcast experience for everyone."